Edmonds waste water treatment plant saving ratepayers $200,000 annually

(Edmonds, WA) – A multi-year energy savings effort at the City's Waste Water Treatment Plant in partnership with Snohomish County PUD and the State Department of Enterprise Systems (DES) is paying off for Edmonds ratepayers – to the tune of $62,542 for recent upgrades to the facility's solids handling equipment, and totaling $250,000 for all energy savings projects since 2012. At this week's council meeting, SnoPUD presented Edmonds Mayor Dave Earling and City Council Members with a check for their most recent efforts. read more
Diversity Commission seeks new members to fill two open positions for three-year terms. For more information click
here
.
Third Season of Diversity Film Series Starts on October 19, 2019. For more information click
here
.
Edmonds Diversity Commission offers small grants up to $500 for community projects that promote diversity, equity and inclusion. For more information click
here
. For grant application click
here
.
Sound Transit Project to Nearly Double City's Bike Lanes, Better Connect Bicyclists and Pedestrians to Both Light Rail and Sounder Stations
(
Edmonds,
WA
) - In a move aimed at dramatically improving bicycle access throughout the City, Sound Transit has awarded Edmonds $1.85 million to make it easier and safer for both cyclists and pedestrians to get to and from Sound Transit Stations. The project will almost double the length of bike lanes throughout the City.
read more
The Edmonds Housing Commission's first meeting, September 26 at 7:00 pm, can be seen on video or by attending the Council Chambers, 250 Fifth Avenue N.
To view the meeting live online, people can click a link that will be posted on the Housing Commission's webpage: https://www.citizenshousingcommission.org/.
The meeting video will also be placed on the City's website within a few days of the meeting. At its first meeting, the Commission will discuss a schedule for future meetings and housing topics to explore. Meeting materials are on the City's agenda webpage at: http://edmondswa.iqm2.com/Citizens/default.aspx .
The Housing Commission was appointed late this summer to begin working on housing policy recommendations for City Council consideration. Recommendations are due by the end of 2020.
Cedar Grove has a fall Compost Fest underway, running through October 14. Fred Meyer locations, Cedar Grove locations and other independent retailers across the Puget Sound region will offer the promotional items. Visit the Compost Fest website to download coupons and view participating retailers.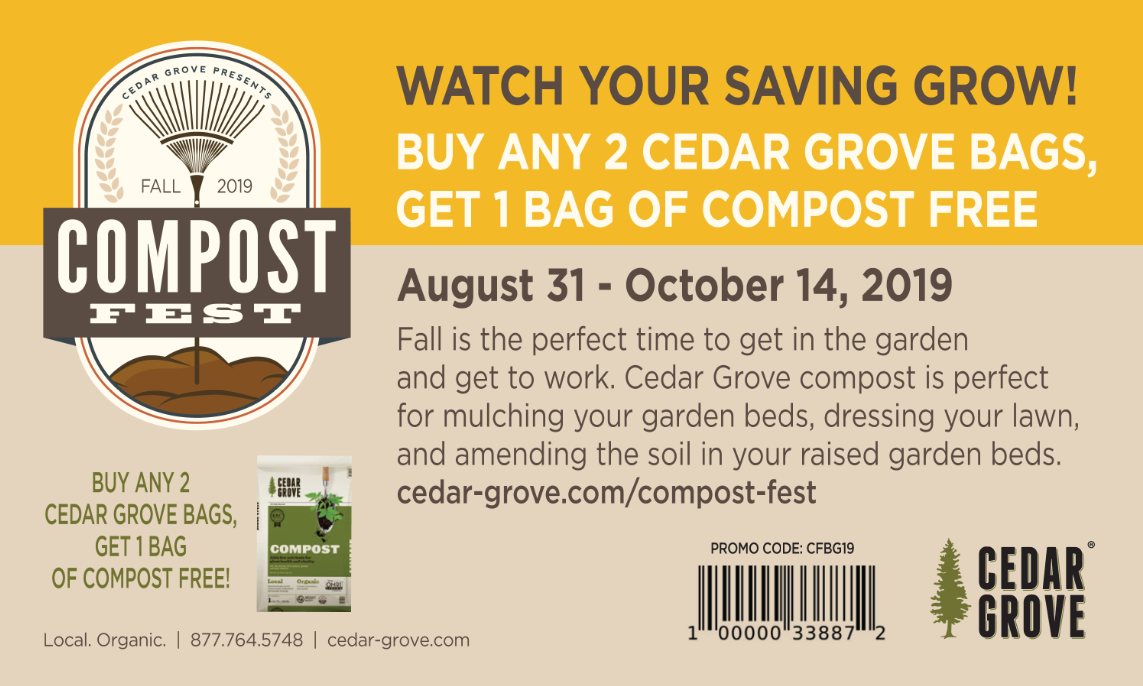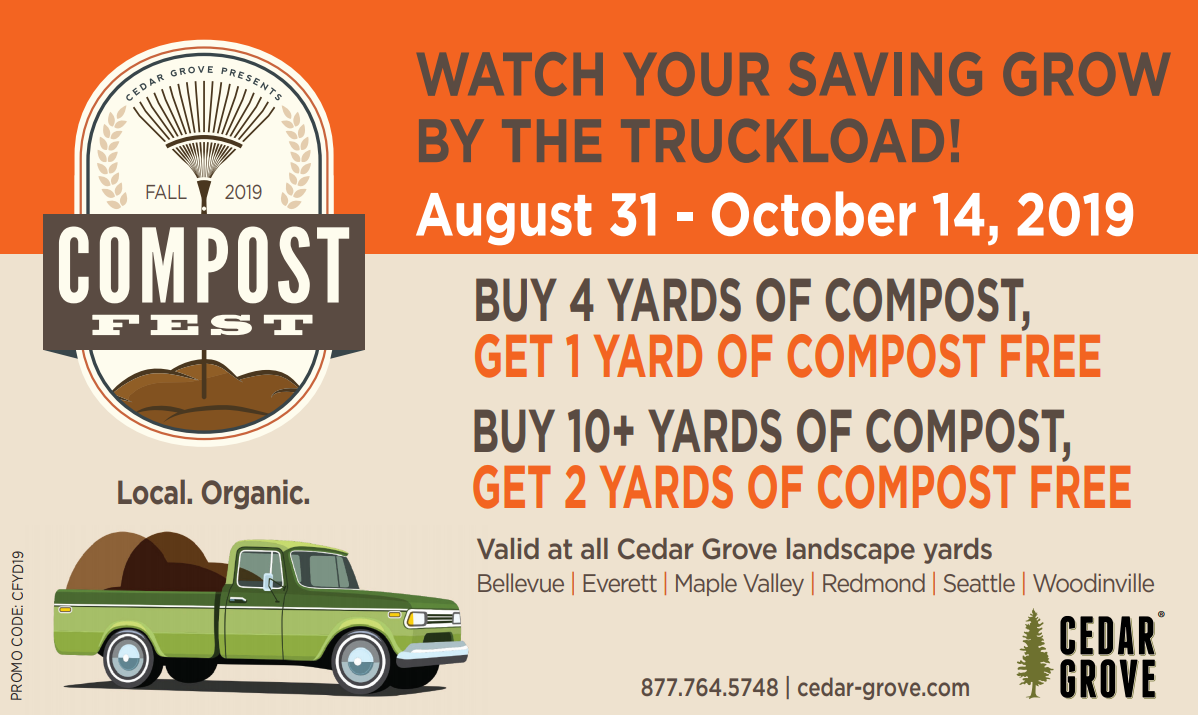 Dogs Invited to Swim at Yost Pool September 21st
Don't miss the inaugural Paws in the Pool event hosted by the City of Edmonds and O.L.A.E.
(Edmonds - WA)
- Edmonds is going to the dogs! The City of Edmonds Parks & Recreation and Off-Leash Area Edmonds (O.L.A.E) will be hosting the first ever Paws in the Pool event, Saturday September 21st at Yost Pool, 9535 Bowdoin Way. Proof of current rabies vaccination will be required prior to entry. Swim sessions will be separated by dog's weight and all dogs must be spayed or neutered.
Dogs 50 lbs and under – 10 am - Noon
Dogs 51 lbs and over – 1 pm – 3 pm
Fee is $5 per dog with proceeds supporting ongoing maintenance at Yost Pool. Registration is encouraged. Walk-ups will be accepted as space permits.
Sponsored in part by: Fifth Avenue Animal Hospital, Bridge Animal Referral Center (BARC), Peaceful Companion, Muttley Square, SplashDog, Muddy Pawz Dog Spa, Blue Collar Doghouse, Pawz 4 Pawz, Compassion 4 Paws, and Urban Wild Animal Training.
Rules, regulations and to register, go to

reczone.org

and search 'paws'. For more information regarding the Paws in the Pool event contact Kim Anderson, Edmonds Parks, Recreation and Cultural Services Coordinator 425-771-0268 or
kim.anderson@edmondswa.gov
.